The History Behind Digital Princepts
O
ur purpose was born from a need to correct an industry that historically over-charged and under-delivered.
Our combined experience over years of working at some of the top marketing agencies was that most of our competitors focus on pulling as much as they can from their clients contracts while focusing little on results. The Digital Marketing space if full of companies that promise the moon but never delivered. Their business model is keep a client a on contract as long as they can, providing as little work as possible to avoid contract cancellation.
We knew we could do better. By taking a client-centric approach our focus was and always will be whats best for our clients, not what just gets us a larger contract. We are confident in our ability to provide all our services in expert fashion. If for whatever reason we are not the best fit we will be transparent and honest with our clients. You will not find a more skilled agency when it comes to marketing consulting, pay-per-click, website design, digital marketing and developing a conversion focused client journey. We consider ourselves extensions of our customers business, and aim to provide the level of service of an in-house marketing department for an affordable rate.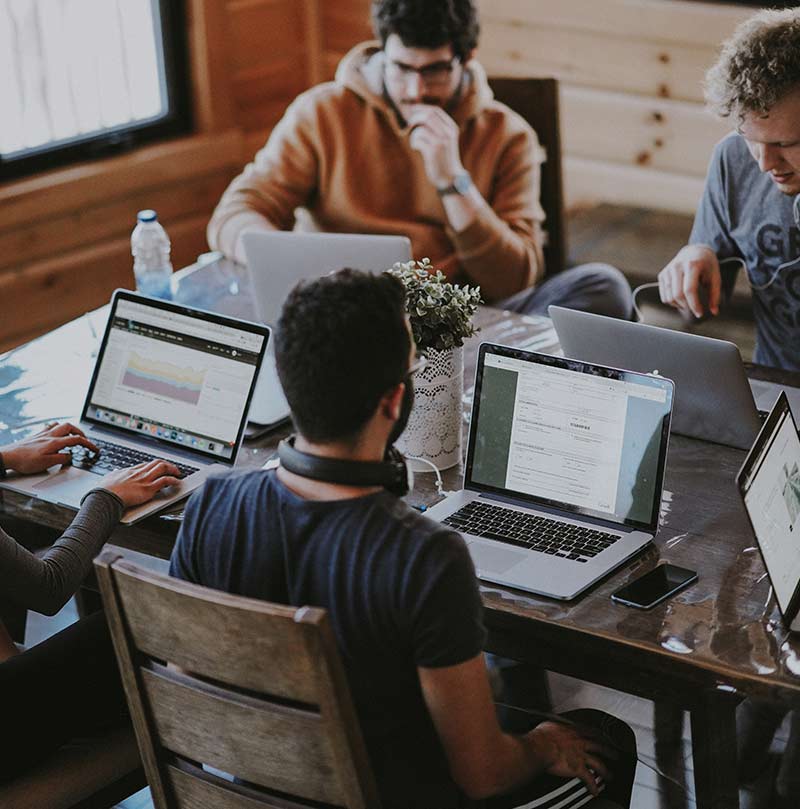 The Right People In The Right Jobs
Meet our diverse team of subject matter experts.